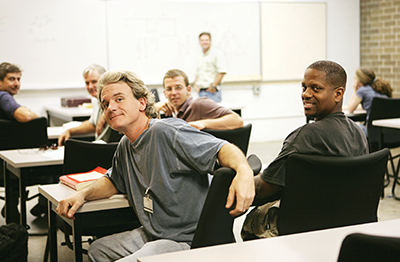 Industry on the Move
In order that its members may be at the leading edge of an industry that is "on the move"; the LBMAO sponsors an ongoing series of education seminars covering a broad spectrum of relevant subjects.
As well, the Association is actively providing support in health and safety training and certification courses.
The LBMAO encourages its members to take full advantage of the benefits that can be derived from association membership and participate when called upon. In the latter connection, an active LBMAO member has a golden opportunity to be involved in shaping the future of the lumber, building materials and hardware industry.
Affiliation with other Associations
The LBMAO, an active member of the Canadian Retail Building Supply Council also works closely with other retail and manufacturing associations across Canada and the U.S.A. to keep on top of the latest information affecting the industry and develop strategic opportunities and economies of scale.
Committees
Many Retailer and Supplier members share their time, talents and expertise serving on various LBMAO committees:
Executive
Board of Directors
Long Term Planning Committee
100th Anniversary Planning Committee
From time to time, the Executive Committee will recommend that a standing committee be instituted.
District Activities
The LBMAO is divided into ten districts. These districts host education seminars, golf tournaments and curling bonspiels.