101st LBMAO Annual General Meeting

November 28, 2018

Millcroft Inn & Spa, Village of Alton
followed by dinner and entertainment
Get involved in your association and have your say at the Annual General Meeting!  The industry is changing quickly and we need our members' input.  There is no better opportunity for that than the AGM.
This year's venue, the Millcroft Inn with its picturesque millpond, is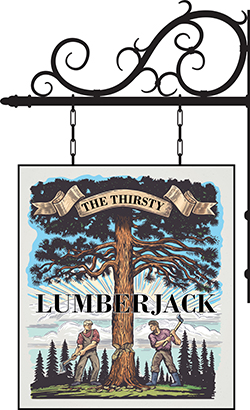 ideally located in the rolling hills of Caledon and surrounded by gallery and boutique rich villages.  It also features a renowned spa facility.  Soothe your cares away in the outdoor hot spring pools which are open year round and included with your overnight stay!
After the AGM, feel free to explore the quaint village of Alton.  This small village maintains its historic charm and offers plenty to see (and eat).
That evening, join us for hors d'oeuvres and cocktails before we step into the one-night-only, Canada-meets-the-UK pub, "The Thirsty Lumberjack" in the River Room of the Millcroft Inn.  It will feature some delicious gourmet British eats and authentic British pub quiz entertainment provided by Quiz Coconut that promises to get everyone involved and having a great time!