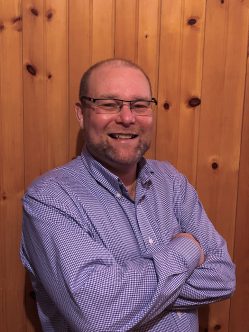 Isolofoam Group is pleased to announce that Mr. Steve Muise has been appointed Territory Sales Manager for Western Ontario, starting July 30, 2018.
With over 20 years of experience in customer service and sales representation, Steve is recognized for his commitment and dedication to both internal and external customer satisfaction. Before this appointment, Steve served as Project Coordinator and Inside Sales Representative at Vicwest for more than 12 years. He collaborated to different types of projects, from residential structures to agricultural. Prior to that, he has been working for various companies, namely Redwood Plastics and Marmon Keystone. Isolofoam Group is glad to take advantage of his experience in order to serve our customers and build joint success stories with them.
In his new position, Steve is responsible for sales and business development of Isolofoam's rigid insulation products and solutions for Western Ontario. Based in Kitchener, he is responsible for visiting the company dealers, distributors and contractors, as well as developing new customer relationships to increase sales and brand awareness in his territory. Acting as our customers' and prospects' representative at Isolofoam, Steve is also dedicated to building up relationships in trade shows, product knowledge trainings and other events Isolofoam Group participates to.
In instances where customers expect convenience and unconditional support, Isolofoam keeps on building strong foundations in Ontario, now with the help of Steve. "It is a pleasure to welcome Mr. Muise to our team to support our growth and offer our customers outstanding service. I wish him a lot of success among us", says Mr. Gilles Lemay, Vice-President of Sales.
To join Steve Muise: smuise@isolofoam.com 226-979-0072
Sincerely,
Gilles Lemay
Vice-President Sales