Dear LBMAO Member,
Our mandate is to promote the welfare of the Ontario lumber, building materials and home improvement industry as a whole.  That, valued member, includes you.
One way we do this is by providing unique sponsorship networking and opportunities that no other group in Ontario does; opportunities that bridge the divide between buying group affiliations, unify our industry and offer value whether you are a supplier or a retailer.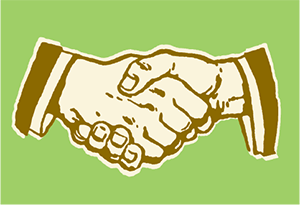 Sponsorship:  How it helps you
These events provide the venue to form lasting bonds with fellow members but also serve to be a worthwhile marketing platform.  We'll give you the opportunity to market your company, and you'll have a grand time doing it (we promise).
How it helps us
When you choose to sponsor one of our events, you are ensuring that we will be able to continue providing the programs, services and other benefits that assist our members to grow professionally and profitably.
Please have a look at our sponsorship packages to determine which one would best suit your needs.  Sign up today as our partner and help us 'build better tomorrows' for our members, for the industry!
Thanks in advance for your time and consideration.

Current Opportunities: