by the Ontario Safety League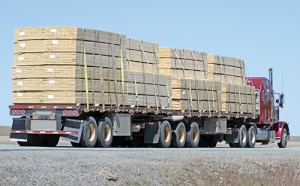 Safe operation of commercial vehicles is dependent on a number of variables, which are largely addressed by the standards contained in the National Safety Code. The way a load is secured will either contribute to or detract from the overall safety potential of the vehicle in question.
Who should attend:  Yard personnel and drivers who are responsible for loading and securing product on trucks for delivery.
The benefits of this seminar include:  This workshop provides a detailed review of the standards and regulations that govern load securement for cargo transported on-road by truck and/or trailers. Participants are introduced to specific terminology used to describe acceptable means of securing cargo as well as relevant regulatory compliance issues.
Click here for the registration form.