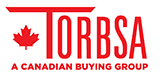 TO ALL LBMAO MEMBER COMPANIES:
2017 is the 100th anniversary of the founding of the LBMAO and as part of our celebration many of our members have contributed sponsorship monies to use towards several projects including a commemorative book and a gala dinner event to be held on November 16, 2017 in Niagara on the Lake.
TORBSA and its member companies have made a generous offer of $2000.00 to provide a bursary  towards a student award as part of the celebration of the association's 100th.  This award is for one qualifying student and will be drawn on September 29, 2017.
Here is the criteria and application for those wishing to apply for this bursary.  Please note, that academic achievement will not be a qualifying factor and this bursary will be by draw for any individual who is actively pursuing further education in either an academic or trade discipline based upon the criteria as indicated in the attached document.
We wish good luck to all those applying!